Invisable braces for adults
More and more adults choose to have their teeth straightened with braces. In recent years there have been enormous technical developments within orthodontics, so nowadays it is never too late for braces and a beautiful new smile!
StartSmiling is specialized and well experienced in aligner treatments. Aligners have no metal parts and are therefore virtually invisible. Perfect for an active lifestyle and very discreet.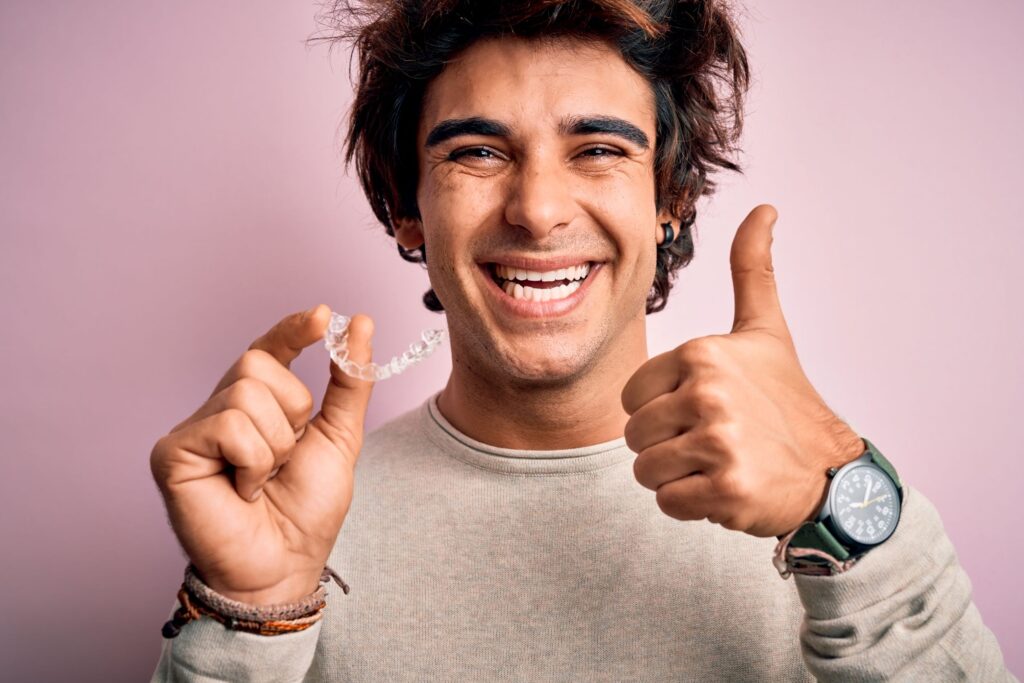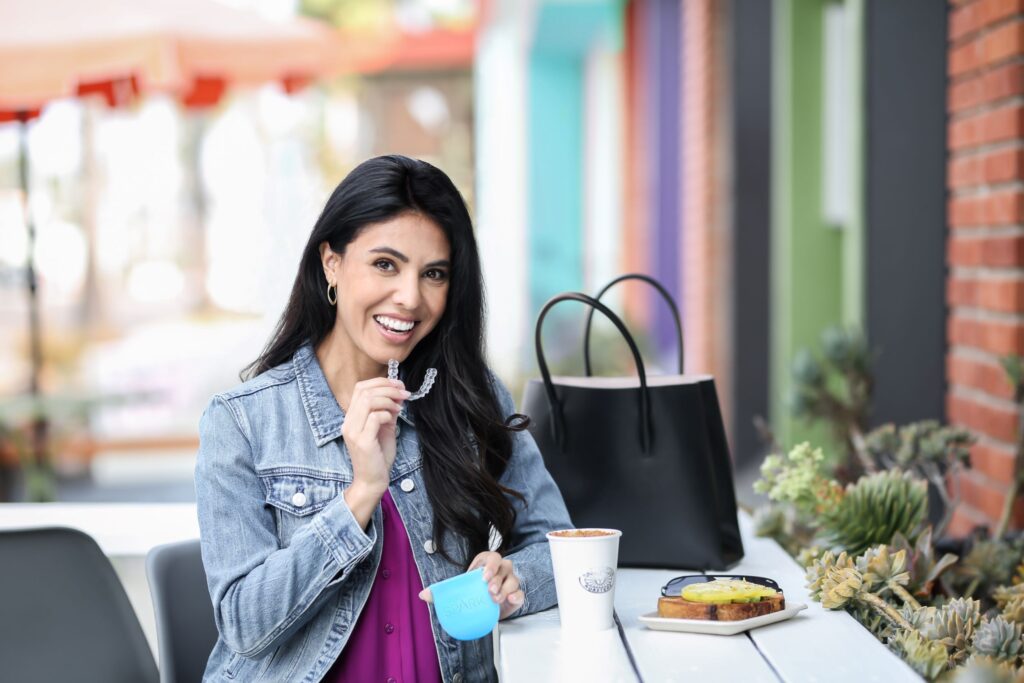 Why braces at a later age?
There are several reasons why, as an adult, you can choose for braces to straighten your teeth:
Aesthetic: you don't like the position of your teeth (anymore).
Medical: an incorrect position of your teeth, molars and jaws can cause physical problems to the head, neck and/or jaw.
Oral hygiene: straight teeth are easier to keep clean.
Functional: straight teeth wear down less quickly and, therefore, last much longer.
Over the years: your teeth can shift over the years, which can be corrected with braces.
The invisable braces
If you choose to wear braces at a later age, Clear Aligners are the perfect solution for you because clear aligners are virtually invisible, so people may not even notice you're wearing them. You can eat and drink what you like and you do not have to change your oral hygiene routine. Aligners will have less impact on your daily life.
Virtually invisable & removable braces
For an optimal treatment result you will have to wear the braces for 20-22 hours a day. While eating, brushing or flossing, you can take the aligners out of your mouth. This ensures less discomfort than with metal braces. Are you planning a party or an important meeting? Just take your aligners out, and you can enjoy it without a hassle.
Curious about Clear Aligners? Make an appointment for a consultation. During this consultation we can discuss your wishes. We wil also conduct an mouth examination and we will look at the position of your teeth and jaws. With this information, we can determine whether this treatment is suitable for you.
The StartSmiling treatment
The time needed for your treatment depends of the time needed to achieve a good and thorough dental result that lasts for a long time. We always start with a tailor-made treatment plan, we explain the plan and tell you all about the course of the treatment and the time needed to achieve the result you want. Once you have appoved the treatmentplan, your aligners will be custom-made for you. After the treatment hes started, you change the aligners every 1-2 weeks You will soon see your smile change!
Invisible braces for adults have become an integral part of dentistry. We understand if you still have questions, many of which we answer on our Frequently Asked Questions page. Can't find your question? Contact us by phone, email or by filling in the contact form.
Request a consultation
Curious about invisible braces? Ask for a consultation. During this consultation, we would like to hear your wishes. We will perform an oral examination and look at the position of your teeth and jaws. This way we can assess whether clear aligners are suitable for you.
Curious about invisable braces? Request a consultation.